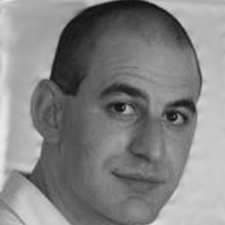 His writing is multifaceted, making use of intros, outros and other structural devices in ways that are always consistent with each composition's nature. Some of the progressions are quite unobvious, but he also doesn't mind going back to the blues format when it suits his needs. He is also a fine pianist in the prevailing post--- Evans style.

-- JazzTimes Magazine
Composer/pianist Ezra Weiss was born on January 16, 1979 in Phoenix, Arizona. He received a Bachelor of Music in Jazz Composition from the Oberlin Conservatory of Music in 2001. There, he studied privately with Wendell Logan, Neal Creque, Dan Wall, Lafayette Harris, and Michael Philip Mossman. After graduation, Ezra moved to Portland, Oregon.
Ezra has composed and/or arranged music for Leon Lee Dorsey, Billy Hart, Thara Memory, Stan Bock, Andre St. James, Renato Caranto, and the James Jazz Orchestra, among others. He has also performed with many great musicians including Greg Bandy, Thara Memory, Rob Scheps, Renato Caranto, Andre St. James, The Original Cats, Dennis Springer, Ben Fowler, Roger Woods, Farnell Newton, Ki Allen and Dennis Rowland. Ezra also won the 2002 ASCAP Young Jazz Composer Award.
In Portland, Ezra leads the jazz sextet Blues Connotation, which includes Farnell Newton, Ben Fowler, Jake McLain, Andre St. James, and Charlie Doggett.